Wish Technologies: Empowering Digital Transformation!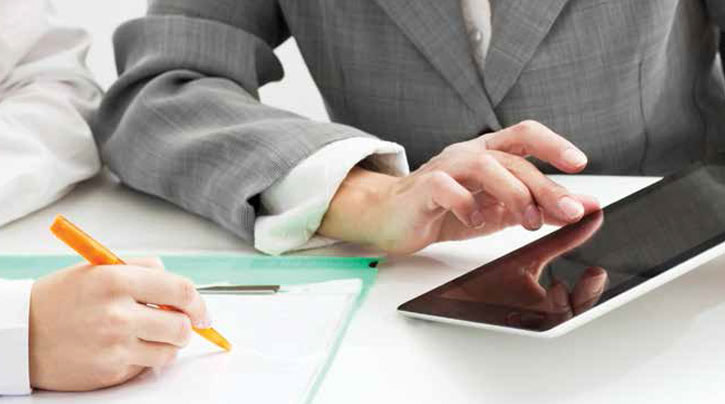 Established in 2011, Wish Technologies is a Kolkata-based company that offers comprehensive Document Management System, Document digitization software and Document Scanning services. Our mission is to empower businesses with the latest technology and innovative solutions that drive digital transformation.
We offer a wide range of services, including video sales training, digital and video marketing, office support manpower, and the sale and service of refurbished laptops and desktops. Our team of experts is dedicated to delivering high-quality services that help businesses achieve their goals and stay ahead of the curve in an ever-evolving digital landscape.
At Wish Technologies, we believe that technology should be accessible to everyone, regardless of the size of the business. That's why we offer customized solutions that are tailored to meet the unique needs of each of our clients. Whether you're a small business looking to streamline your operations or a large corporation seeking to modernize your document management system, we have the expertise and experience to help you achieve your goals.
Join us on our mission to bring the power of technology to businesses everywhere. Let us help you take your organization to the next level with our innovative solutions and expert services.
CTA: Get started on your digital transformation journey today! Contact us to learn more about how Wish Technologies can help your business thrive.
It is a leader information technologies service provider that is mostly focused on Document Management Systems Software and Document digitization services India, Delhi, Mumbai, Chennai, Hyderabad, Bangalore and Kolkata region.
Haven't decided digital transformation yet?
Covid-19 and Lock down are examples that we have to transform our business into digital form and work from any part of the world. Here is the chance for your organization to go PAPERLESS OFFICE and the same time it is also helps in increasing efficiency and productivity by saving time of manual; workflow.
In the current document scanning service business and current document management system industry, we are constantly looking for easier, faster, reliable and smooth ways to convert green and digital offices. Go Green Go Digital and Include services Sales Training, Digital Marketing, Video Marketing, Manpower supply for office work and scanning and digitization.
Wish Technologies clients benefited and finished work successfully at Dewan Housing Finance Corp. Ltd. (DHFL) Kolkata, Stock Holding Corporation Of India Limited. (SHCIL) Mumbai, RUPA, Kolkata, Tilak Aakriti Services Kolkata, Nicco Corporation Limited. Kolkata, Logicsoft International Private Limited Delhi, Glenmark Pharmaceuticals Limited Kolkata, GMMCO Limited Kolkata, B&A Packaging India Limited Kolkata etc. Wish Technologies also provided services to L&T Construction and Tea Board Kolkata as third party service provider.